Leaving Alice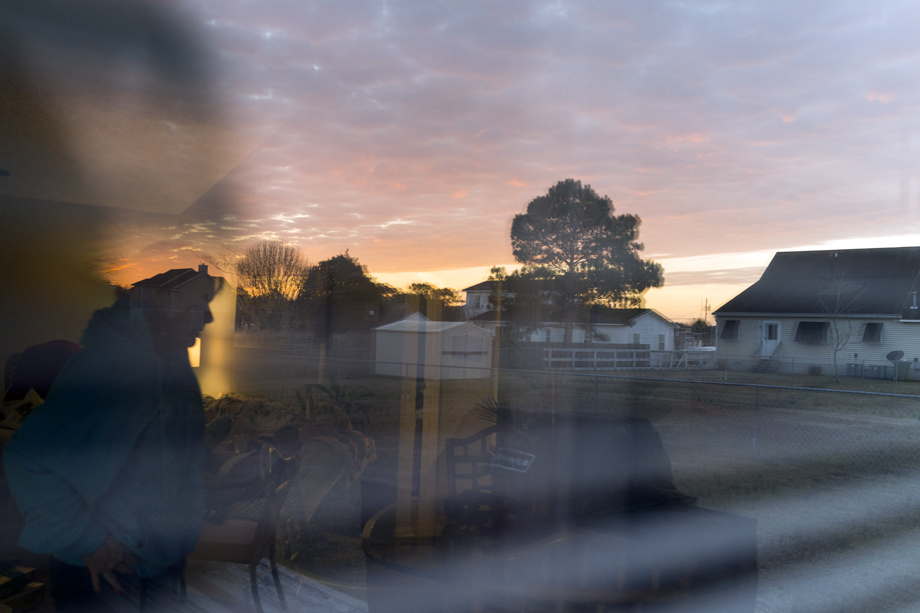 Project Statement 
Leaving Alice (2017) Work in-progress
I am on a photographic quest to locate, reconnect with, and make work related to the current social and economic conditions of my 30 foster brothers and sisters that I grew up with in Elkin, North Carolina. My grandparents raised me as their own child, along with these foster children of diverse races and ethnicities. I am still in contact with some of these siblings, but others I haven't seen in over 20 years. I have reached out to the siblings I am still in contact with and each will attempt to reunite me with another member; this connective thread from one sibling to the next is the underlying structure of the process. The project is aimed at understanding the American fault lines of class and race from the rural South through diverse demographic connections in our unorthodox family structure. By unearthing our relationship to this specific history of place and family, and its impact (or lack thereof) on their current reality, the work provides a space for the complexity of representation of the Southeast, especial the rural and poor, and sheds light on how Americans see us, and how we see ourselves.
My conceptual concerns are in response to my personal experiences in the region – connecting our collective memory with present-day experience to comment on contemporary social issues. The resulting work reflects on the complicated and nuanced instability of this particular locale, and the personal and universal consequences of these social conditions.
This journey to my grandparents' home and other areas in the country that my foster siblings now call home has resulted in photographs, videos, writings, and research in response to this process.